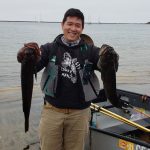 Meet Portabote Youtuber OffTheHook!
September 9, 2023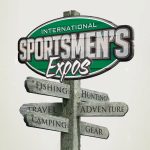 2024 Sacramento International Sportsmen's Expo
November 8, 2023
The PortaBote Fan Club: Where Boaters Unite!
If you're a proud owner of a PortaBote, you're in good company! The PortaBote Fan Club on Facebook is a thriving community where passionate boaters gather to share their love for these innovative folding boats. Whether you're a seasoned sailor or just getting started, this group is a treasure trove of knowledge, discussions, and camaraderie for PortaBote enthusiasts.
Modifications Galore
One of the most exciting aspects of the PortaBote Fan Club is the wealth of information on boat modifications. PortaBote owners are known for their ingenuity in customizing and enhancing their vessels. Members eagerly share their ideas and experiences, from simple DIY projects to more complex alterations that can transform your PortaBote into the ultimate boating experience. Whether you're looking to add storage solutions, improve stability, or enhance the aesthetics of your boat, you'll find inspiration and guidance from the experts in this group.
Fun Conversations and Networking
Beyond boat modifications, the PortaBote Fan Club offers a vibrant space for boaters to engage in lively discussions. Members chat about their latest boating adventures, share tips and tricks for using PortaBotes effectively, and exchange recommendations for the best places to explore with these unique folding boats. You can also connect with like-minded individuals who share your passion for the water, fostering new friendships and boating buddies.
Showcasing Your PortaBote
Many members take pride in showcasing their PortaBotes in the group, whether they've just acquired one or have been sailing for years. This is a fantastic opportunity to witness the incredible versatility of these boats. From photos of pristine PortaBotes exploring tranquil lakes to action shots of boats navigating choppy waters, the group is a gallery of the PortaBote's adaptability and performance.
Tips and Resources
The PortaBote Fan Club is not just about fun; it's also a valuable resource hub. Members often share maintenance tips, safety guidelines, and advice on where to find replacement parts or accessories. Whether you're troubleshooting an issue or simply seeking advice on the best practices for PortaBote care, you can rely on the collective wisdom of this community.
Join the Fun!
If you own a PortaBote or are considering getting one, the PortaBote Fan Club on Facebook is a must-join group. It's a place to learn, share, and connect with fellow PortaBote enthusiasts. The community's passion for these unique boats is infectious, and you're sure to find inspiration for your own boating adventures. So, hop on board and become part of this fantastic community – your PortaBote journey will be all the more enjoyable!